About Jennaro Brothers Produce in Milwaukee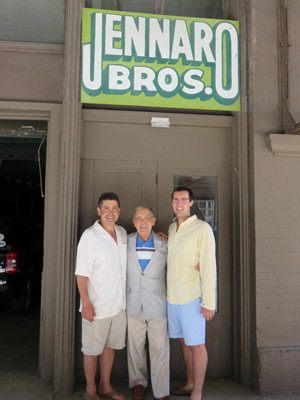 Jennaro Brothers Produce is a family owned and operated wholesale produce distributor.  Our mission is to provide our customers with the finest quality fruits and vegetables, while servicing our customers' unique needs.  For over five generations we have continued this tradition of service and quality by building relationships with the best suppliers the industry has to offer. From humble beginnings selling produce door-to-door, we have grown into a full service distributor offering fresh fruits and vegetables year-round from around the world.
History of Jennaro Brothers
In the early 1900's, members of the Jennaro family began delivering fresh produce door-to-door. From a horse-drawn carriage to the warehouse space in Milwaukee's Historic Third Ward, Jennaro Brothers continued to grow throughout the years. Now in its fifth generation, Jennaro Brothers operates on the north side of Milwaukee led by Anthony Jennaro and his sons, Joey and Mario.
For over 100 years, Jennaro Brothers has been delivering fresh produce to wholesalers throughout Wisconsin. We are proud of our history, and we look forward to continuing our tradition.